Improve Adverse Event Processing and Supporting Applications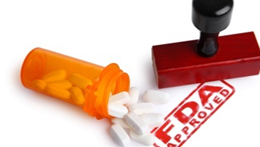 Client
 A global pharmaceutical and consumer products company with $32 billion in annual revenues and 90,000 employees.
Project Goals
The company received worldwide adverse event (AE) submissions in a variety of ways – fax, e-mail, letter, telephonically. AE submission volume was increasing due to a merger and the recent introduction of new drugs. Turnover rate for individuals performing the task of receiving and routing AE submissions was in excess of 200% per year. Reliability of the AE submission process, a result of lost or misplaced AE submissions, had been identified by an FDA audit as an issue.
A more reliable and efficient method of capturing and processing adverse event submissions was needed.
Deliverables
TCA developed a web-based computer system, with supporting business processes, to directly capture AE information from the client's suppliers and store the submission in a robust electronic document management (Documentum) repository.
Results