Envision, Develop, and Implement Customer Self Service Business Model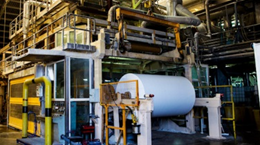 Client
 A >$10B manufacturer and distributor of tissue, pulp, paper, toilet and paper towel dispensers, packaging, building products and related chemicals. The company employs more than 40,000 people at more than 300 locations in North America, South America and Europe.
Project Goals
The company desired to:
Deliverables
The project delivered the following:
Results
Management incorporated the assessment's recommendations into the annual budget process and moved forward with all four opportunities.