Develop Quick Serve Restaurant Back Office Application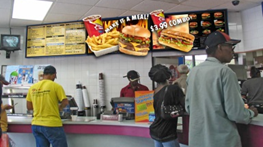 Client
 A $13B company that develops, operates, franchises, and licenses a system of restaurants, which prepare, package, and sell various food items. The company operates approximately 43,000 restaurants in approximately 130 countries and territories.
Project Goals
The company was developing a "back-of-house" restaurant system that would be implemented in company-owned stores and sold to franchise stores, lowering costs over market-based offerings. Development costs, scope, and planned implementation costs were escalating. TCA was engaged to:
Deliverables
The project delivered the following:
Results
Management successfully sold the completed system to a third party, recouping the company's investment in system development, and exited the software business.